The First African to lead WHO, re-elected for five more years
By SinAfricaNews May 26, 2022 0 Comments
Dr Tedros Adhanom Ghebreyesus (from Ethiopia) will be at helm of World Health Organisation (WHO) for five more years following an unopposed election held during the 75th World Health Assembly in Geneva, Switzerland.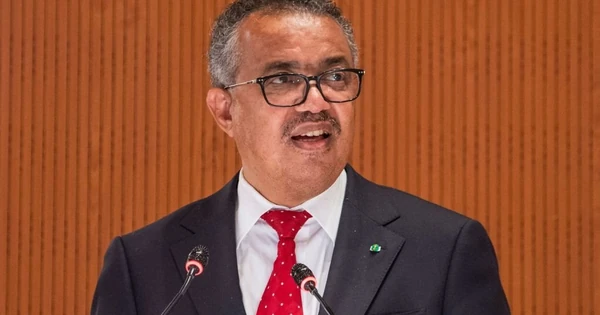 World Health Organisation (WHO) Director-General Tedros Adhanom Ghebreyesus delivers a speech on the opening day of 75th World Health Assembly of the World Health Organisation (WHO) in Geneva on May 22, 2022. (Photo by JEAN-GUY PYTHON/AFP via Getty Images)
Dr Ghebreyesus, an Ethiopian made history five years ago by being named as the first African to head the world's leading public health agency. In his acceptance speech, he vowed to continue collaborating with Member States to keep the world safe.
"This honour, though, comes with great responsibility and I am committed to working with all countries, my colleagues around the world, and our valued partners, to ensure WHO delivers on its mission to promote health, keep the world safe and serve the vulnerable," said Dr Ghebreyesus.